Having a few meters of rope has always been handy in a survival situation. Survival bracelets are for me the best way to always have them within an easy reach.
The survival bracelet is made up of one or more strings in Paracord (used as the base for military parachutes, as I told you, it's solid!) braided in a way easy to unroll.
A bracelet usually gives a length of rope of about 3 to 4 meters depending on the model. Yet once again, survival bracelets were first used in the army. It's therefore a reliable and really useful tool, even if some carry it just decoratively…
Simply put, this is the list of the benefits and some drawbacks of the survival bracelet: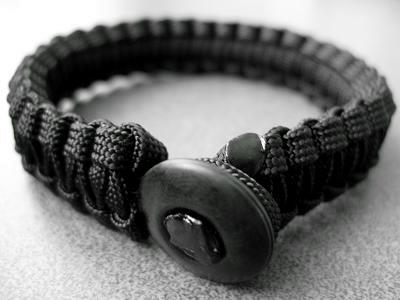 Benefits:
       You'll always have 3 meters of rope at hand
       The rope in a bracelet form makes it safe from getting tangled, which will help you to avoid undoing impossible knots when you need it.
       The bracelet is lightweight (less than 30g in general) and cannot hinder you
       The Paracord can bear a load of 250 kg, so it can always support you even if you are heavy and wearing a lot of equipment.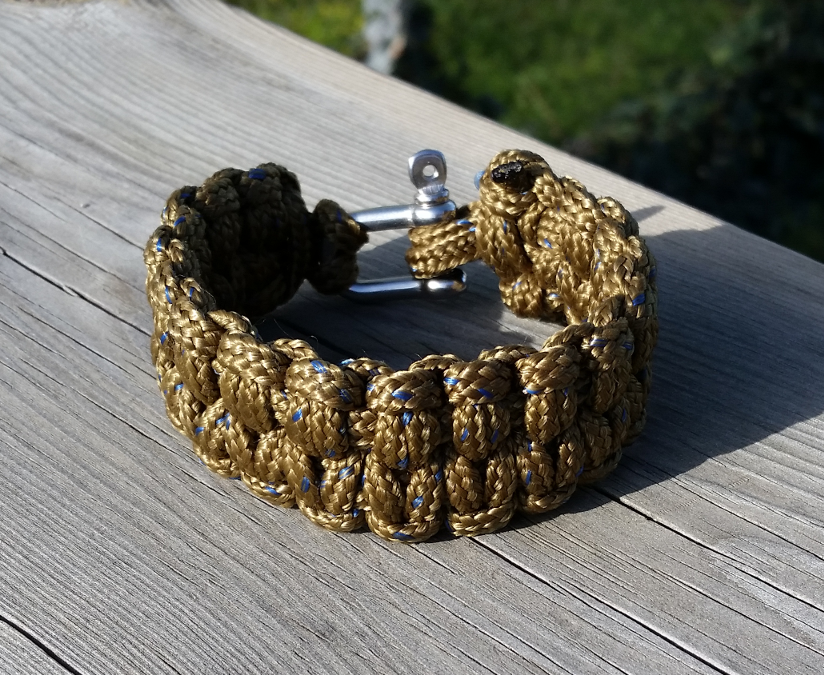 The survival bracelet can be used (among others) to:
o Make a survival shelter
o Make a raft
o Maintain your equipment
o Fix your clothes
o Replace a relief of a climbing rope
o Make a spear with a knife
o Make an emergency splint
o Make a trap
o Stitch a wound
Disadvantages:
       Pretty boring to weave if you undo it, even if you are used to it, it takes  time for that task.
       The length is quite restrictive, you will not be able to do what you want with only 3-4 m of rope (but you can have 2 or 3 no worries, it's not really heavy!)
I did my researches on the best survival bracelets on the internet and the one that is best appreciated and noted by users is the Gerber Bear Grylls survival Bracelet. I have myself 2 of them at home, and another one in my bug-out-bag.
In addition the previous benefits, it has also a small whistle that don't take much space and can be very useful to report your position. It comes with the survival guide for Pocket of Bear Grylls (Man vs Wild) which are pretty damn good: I can only advise you to read it, you will learn many things!
On the other hand, I find it really important to learn how to rebraid your survival bracelet after acquiring one! Here is a video which explains clearly how to rebraid a survival  bracelet with the same breeding as for the Bear Grylls
There are other braiding techniques but this one seems to be the fastest and the  most efficient (when comparing the total strings to the size of the bracelet length) and it's the only one I know, so it's the one I can talk about!